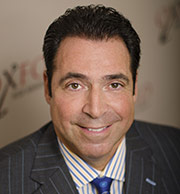 Michael A. DiMayo, CFP®, ACI, CLU, ChFC
Managing Director Oxford Companies
Mike's distinction as one of the most successful insurance brokers in the business gained him national notoriety and prestige. According to a leading advanced sales attorney with one major insurance company, "No one can take complex topics and make them as clear and easy to understand the way Mike does."
Mike enjoyed a prominent career spanning 29 years as the most successful producer in the history of The Hartford Life, until starting his own insurance company, The Affluence Group, LLC in 2008. Mike joined forces with Kevin Myers, CPA, M.S. Taxation, to form the Oxford Risk Management Group family of companies. Mike is a 30 year member of the Society of Financial Service Professionals and a member of the Baltimore Estate Planning Council and has served as keynote speaker for numerous industry and corporate meetings. Mike also received the Associate in Captive Insurance (ACI) designation in 2016 and received recognition by Captive Review as one of the Top 20 Influencers for Enterprise Risk Captives for the past two years.
Is his spare time, he plays rhythm guitar for High Voltage, one of the nation's premier AC/DC tribute bands. Mike serves as Board Chairman for the Casey Cares Foundation, a non-profit organization providing uplifting programs for critically ill children and their families, and is also an active board member for Safe Minds, a non-profit organization working to resolve the autism epidemic through research, treatment and awareness. A graduate of Franklin and Marshall College, Mike resides in Monkton, Maryland.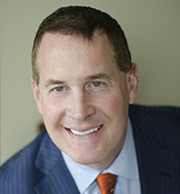 Kevin E. Myers, CPA, M.S.
Managing Director Oxford Companies
Kevin E. Myers is the internal Certified Public Accountant and Tax Advisor for The Oxford Companies. Kevin has extensive experience in structuring captive insurance companies with respect to Internal Revenue Code Section 831(b) and related tax compliance and research for corporate, individual, and non-profit clients. He also has performed tax research for corporate and individual income tax examinations and appeals cases.
Kevin has been an active participant in numerous due diligence engagements which required a tax opinion on a variety of issues. Kevin has represented clients under audit with the Internal Revenue Service, various state tax authorities, and has successfully defended cases at the Appeals level of the Internal Revenue Services. Kevin's vast research and compliance background make him uniquely suited to help advisors work through the due diligence process. Kevin was also selected to work with Self-Insurance Institute of America (SIIA) lobbyists to help shape the PATH Act and legislative changes to 831(b) captives.
Kevin is a member of the American Institute of Certified Public Accountants and the Maryland Association of Certified Public Accountants. A graduate of the University of Maryland for his B.S. in Accounting and Georgetown University for his M.S. in Taxation, Kevin resides in West Ocean City, Maryland.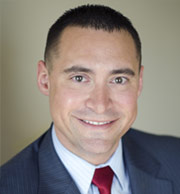 David M. DiMayo, ACI
Chief Executive Officer
David has been an integral member of the Oxford Risk Management Group since its inception in 2010. Prior to the founding of Oxford, he worked in the life insurance space with premium financing arrangements for high net worth clients. David works alongside the Oxford management team to oversee strategic risk management initiatives, international group captive solutions, new alternative risk transfer concepts and also the continued evaluation of Oxford's best practices and procedures to keep Oxford at the forefront of the captive industry.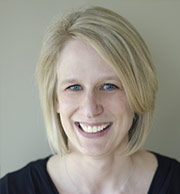 Kristan R. Costello, CPA
Chief Financial Officer
Kristan joined Oxford Risk Management Group as Chief Financial Officer in 2014 after spending ten years in public accounting. During her career in public accounting she focused on income tax for high net worth individuals and closely held businesses. Prior to public accounting, she was an Internal Auditor for Harrah's Casino.
Based out of our Berlin, Maryland offices Kristan is responsible for all financial aspects of Oxford.   Since joining Oxford she has been critical to our success, and is a key member of our leadership team involved in virtually all key management team decisions.  An internal CPA for Oxford, she also oversees the tax practice of Oxford Advisory.
Susan M. Euteneuer, Esq.
General Counsel and Chief Compliance Officer
Susan works with all departments of the company in regulatory compliance, vendor relationships and contracts, interfacing with outside counsel, and general company legal functions.  Susan started her business career in commercial claims, while putting herself through law school at night. Before joining Oxford, Susan practiced law as an administrative law/regulatory compliance attorney and business litigator for over twelve years and then as in-house counsel for a national franchisor for nearly four years.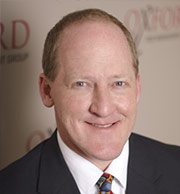 Paul D. Francisco, ACI, CLU
Chief Operating Officer
Paul has been an integral part of Oxford Risk Management Group since its inception in 2010.  Paul heads up Oxford's operations team and is responsible for coordinating underwriting, implementation, and ongoing client management. Paul is an integral member of Oxford's Leadership team, and also assists with development and coordination of strategic risk management initiatives, new alternative risk transfer concepts and the continued evaluation of Oxford's best practices and procedures to keep Oxford at the forefront of the captive industry.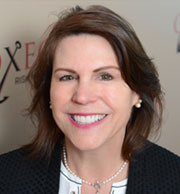 Laura L. Perisse
Chief Commercial Officer
Joining in 2018, Laura comes to Oxford with deep experience in business development, strategic planning and marketing in the services industries. As the leader of the risk management consulting team, Laura's background working with myriad businesses across a wide segment of industries is integral to further positioning Oxford as the cornerstone and industry leader in offering private insurance solutions to business owners. Laura also spearheads relationship advancement with our strategic partner advisor network.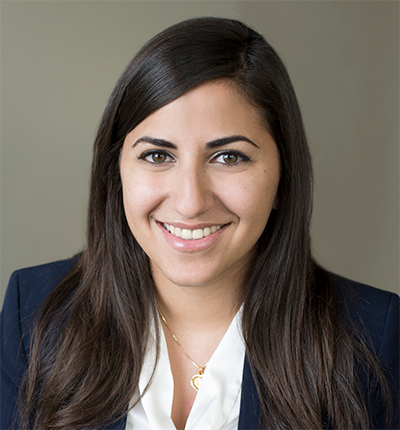 Marwa H. Morsi
Director of Underwriting
Marwa joined the Oxford team as an Underwriting Specialist in 2016 and today directs our client services and underwriting teams. With a strong professional background in client-facing environments, Marwa ensures her Oxford team delivers extraordinary customer service through acting as a customer liaison and providing day-to-day responses to enterprise risk and underwriting process queries.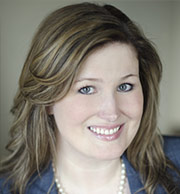 Kellie A. Zacharko
Director of Implementation
Kellie has been an integral part of Oxford since its inception in 2010. As the lead navigator behind our implementation services delivery, Kellie is responsible for proactively leading the identification, design and execution of the processes that guide her team to ensure seamless execution. She played a key role in the development of our client services administration system, and continues to pioneer enhancements. Equally important, Kellie conducts diligent outreach to maintain outstanding relationships with our integrated team of service providers and regulatory partners.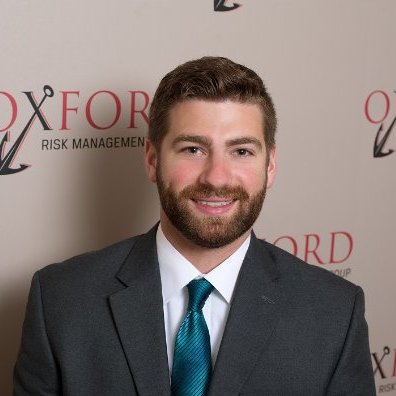 Wes C. Chappelle
Director of Client Services
Wes handles renewals, Business Plan Amendments, and other requests for various clients. Outside of work, he spends time with his fiancée Ashley, their dog Leo, family, and friends.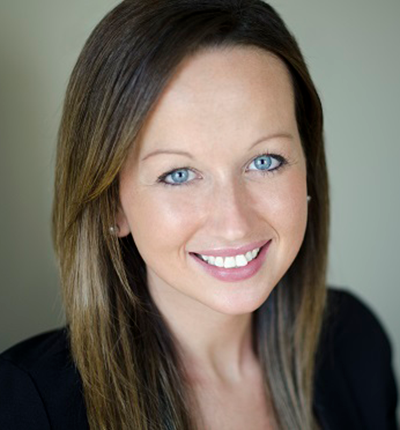 Liz A. Forbeck
Compliance Coordinator
Liz is our go-to-person for reporting requirements, including 8886 and 8918 forms. She is involved in projects throughout the company and assists with the Group Captive program. As an adventurer, she enjoys being active with her dogs and skydiving, which is how her husband proposed!