We are very excited to announce that Oxford Risk Management Group received the US Captive Services Award for Captive Management of Enterprise Risk Captives. The award was open to managers working with captives making the 831(b) tax election who demonstrate a:
Deep understanding of the nuances and sensitivities surrounding enterprise risk captives;
Proven track record in working with smaller captives and a strong level of customer care;
Responsibility in the promotion and structuring of enterprise risk captives.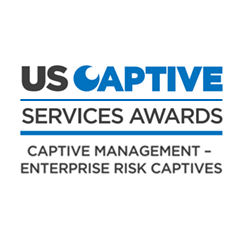 The award was based on Oxford's level of commitment to serving the middle market and, in particular, its strong focus on document reporting to ensure transparency and smooth transitions when a change in service provider is undertaken.
The firm has consistently grown in client numbers, premium volume and staff head count. It also played an active part in advocating on behalf of the enterprise risk captive industry as Congress considered, and passed, changes to the 831(b) tax election in December 2015.
"We are proud of our team and independent services providers who help us provide the most conservative structure for 831(b) captive implementation available in the market," said Michael A. DiMayo, Principal Oxford Companies. "While continuing to grow this market, we anticipate continued high quality service and competitive product offerings."